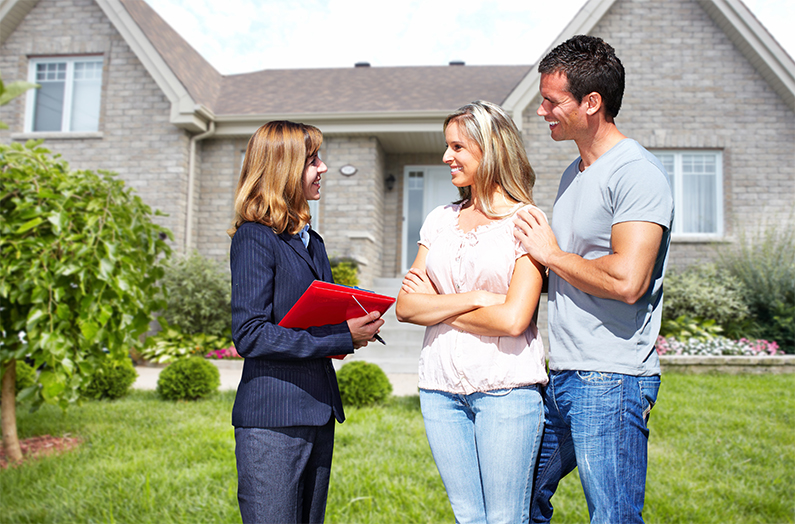 Calgary is a sophisticated and changing marketplace, so you need a really good REALTOR on your side to help ensure your home is sold for the best price and terms, in the shortest time, and as stress-free as possible. From the initial home evaluation and market analysis to preparing and staging, photos & marketing and, most importantly, the negotiations and sale — we'll help ensure you and your property are represented professionally.
We are always happy to chat in person with you about the entire process.
So you've decided to sell your home… now what?
This is always a big deal and will, undoubtedly, affect your life in a significant way.
It's important to know that for a few weeks while your property is being prepared to sell, you'll need to possibly arrange for minor repairs of anything that needs it and to do a bit of editing and staging. We want to see your home through the eyes of the potential buyer. You'll also need to keep the home clean while the property is on the market so that when your home is shown to potential buyers, given some notice, it will always look its best. And, we'll be doing weekend Open Houses (with your approval and if appropriate) to get other potential buyers through. Regardless, we'll be guiding you through the entire process to make it as stress-free as possible.
A Proven Marketing Strategy
To get maximum exposure and get top-dollar, you need a proven & strong marketing plan. At our initial meeting (or in the following few days) to discuss the selling process, you can expect the following:
Prepare a detailed comparative market analysis to outline market trends and comparable sales in your building or neighbourhood. This helps us set an optimized pricing strategy — together.

Conduct a home staging consultation to accentuate your home's potential and maximize its appeal to potential buyers.

Create professional photographs, detailed floor plans and video virtual tours to ensure that your home looks its very best online, where buyers and their agents are looking first.

Develop an online and social media campaign to direct traffic of both local and international potential buyers to your property listing, which is crucial as over 90% of buyers are starting their search online. And, ALL agents search online on a daily basis for homes to recommend to their clients to view. We want your's to stand out and be one of their Top-5 picks that acually gets viewed in-person.

Display a highly prominent FOR SALE sign in front of your home (if permitted) to take advantage of the strong RE/MAX brand presence and help ensure your property get noticed in the neighbourhood as being available for sale. Almost half of all homes are listed and/or sold with RE/MAX agents in the Calgary area eventhough less RE/MAX agents represent only between 10% to 15% of the all agents in the marketplace to choose from. RE/MAX agents are consistently recognized as the Consumers' Choice for "real estate brand of choice" in the local market.

Schedule regular Open Houses for the first several weeks your home is on the market. Open houses may also be scheduled after any price reductions or change of strategy.

Customize a modern Buyers' Brochure Package that helps ensure your property stands out above other comparable properties listed for sale that potential buyers are viewing in-person.
Once you have hired us to sell your home, all you need to do is keep your home clean and ready for showings. We do all the rest and all expenses are included. So sit back, relax, and let us get to work.
Selling your House or Condo
There are lots of steps and conversations to be had when discussing the home sales process. Here's a quick breakdown of the important points:
Selecting the right Asking Price for your home that reflects its current market value. This will help get serious potential buyer interest and to sell your home quickly. The first 1 to 4 weeks on the market is the most critical time for your home, as this is when the highest impact of the marketing campaign takes place: The property is "fresh on the market" and will be noticed the most by serious potential buyers and their agents.
Starting with our Home Evaluation, we'll give you an idea of its current market value.
The current market conditions will always influence a property's value over and above the state of a home but both will come into play during the selling process. Pricing strategies are different for Sellers' Markets, Buyers' Markets and Balanced Markets, but we'll help you make sure it's properly priced and marketed to attract serious potential buyers. Based on a variety of market conditions, recent sales and your needs, we will discuss the various pricing options available to you, discuss the pros and cons of each, and help you decide which will be the right fit for you.
Typical Costs in Selling Your Home
During the process of selling your home there are several costs that you should be aware of, both before and after the sale:
Maintenance and Repairs:
Before putting your home on the market, there may be some minor repairs, maintenance issues or updates that you will want to do to help your home show it's very best and therefore sell quickly and for the most amount of money. Things like — editing your personal items, extra cleaning, painting — can go a long way to getting your home sold. Practical experience tells us that, typically, once the home is placed on our local MLS System the quicker a home is sold, the higher the selling price is attained.
Staging Costs:
Staging is great for homes that are vacant, or homes that don't show as well as they should. Because staging makes your home look so much better, it'll often bring offers quicker and potetially increase the final sale price of the home. If you decide to stage your home, costs are billed monthly by the staging agency. The first month will include the initial consultation and their "move-in", while subsequent months will be for the furniture rentals. Typical costs we have seen are $2,000 to $5,000.
Legal Fees:
You'll need an Alberta solicitor to act on your behalf to handle the finalization of the sale of your property. Fees are approximately $700 to $1,000. A solicitor should be chosen, early in the process.
Survey (RPR) costs:
In selling your home in Alberta, a requirement is that you have a current Real Property Report. Surveys are not required for Convential Condominiums but are required for Bareland Condominiums, too. Typical costs are just less than $750 and can take several weeks. A knowledgable Realtor, or your solicitor, can easily tell you if an updated Real Property Report is required if you already have an existing one available.
Mortgage Pre-Payment Penalties:
If you're paying off your mortgage after selling your home, you may be subject to pre-payment penalties if your mortgage term has not expired. Please talk to your bank or mortgage broker before we meet to clarify what these costs may be, as they can be quite significant.
Real Estate Fees:
Using an experienced, licensed Realtor can make the difference of thousands of dollars in your pocket, a significant amount of your time saved and a huge amount of stress removed from your life. It's well worth the cost as we'll ensure your best interests are represented and we'll do what we can to get you a high sale price. There are always two components to consider in the real estate fees: The total amount for marketing your home and how much of that amount will be shared with the Realtor that brings the buyer. (Well over 95% of homes are sold with two agents involved so it is crucial that this amount is at least 50% of the total amount, if not more.) There should also be a discussion about the fee should your home not sell or if the property listing is terminated early. In soliciting property listings on behalf of the real estate firm they are registered with, many, if not the vast majority of Realtors have the authority to set the real estate fees the real estate brokerage charges, so there are no fixed amounts (although there may be some prevailing rates as dictated by market dynamics).
Home Selling Tips
As the old saying goes, "You never get a second chance to make a first impression." Potential buyers are searching for homes in which they will feel comfortable, secure, and happy. When homes create this immediate type of emotional appeal, they tend to sell quickly and, potentially, for more money. Here are a few tips to get your home to a ready for a successful sale:
De-clutter:
You want potential buyers to feel like the space is open and ready for their furniture placement and design ideas. Remove extra furniture, edit and organize your closets, clear your countertops, tables and shelves. Rent a storage locker if you need to – whatever it takes to make your place look its best.
Think neutral and minimalist. Mass appeal is the name of the game.
De-personalize:
You want potential buyers to be able to visualize their own personal belongings in your space and imagine that this could soon be THEIR home.
Clean:
The cleaner the home, the less work it feels like the buyer will have to do to move in. Again, when it comes to first impressions, you don't want any negative thoughts to stick in your potential buyer's mind. Make the windows and mirrors sparkle. And, step up your yard maintenance regime. Manicured lawns & gardens and clear walkways and driveways are key to creating that great first impression.
Repair:
Buyers mostly look for move-in ready homes. Leaky faucets, loose door knobs, cracked floor or wall tiles, etc., can raise concerns of immediate required work for prospective buyers and may raise alarm bells – they may wonder what else is wrong.
Modernize:
Replace old light fixtures and wall switches. Update door knobs and cabinet handles. Repaint in updated and neutral colours.
Set the stage like builders and developers do in their Presentation Centres and "Show Homes"… fresh flowers, crisp bed linens and towels, a set dining room table. The goal is to create a warm, emotional reaction for potential buyers.
Good luck on selling your home!